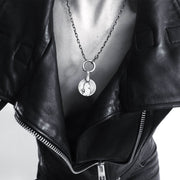 "I get so many compliments when I wear Marla's jewelry. Her designs fuse the ancient with contemporary. I wear my lion pendant to remind of courage when I have a challenge ahead. I purchase her jewelry for my friends and necklace one in particular inscribed with "This too shall pass" in Hebrew, meant a lot to a friend in crisis. Marla's attention to deal is evident in every piece of her work and they are all no innovative and unique, it's hard to choose!"
Joy DuPuis - Los Angeles, CA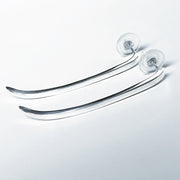 "I have purchased so many amazing pieces from MarLa studio over the years and they are absolutely incredible. I have almost all of her earrings, and many necklaces. The quality is insane, but also the meaning of the pieces are super inspiring. Also she has so many pieces at different price points everyone can find something. I have also bought several items as gifts and they have been cherished by my friends that have received them. Marla herself is truly a world class talent and amazing human. My interactions with her are wonderful, and she goes above and beyond to make sure the pieces work for you and willing to make whatever adjustment to get it right. I can't speak highly enough about her and her beautiful jewelry! Everyone should own at least one of her pieces!"
Laura Stonikas - Chicago, IL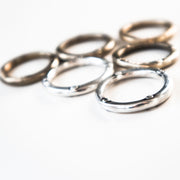 "Marla's jewelry is special. It is not the quality that is most beautiful - which it is - but her pieces are living extensions of an amazing artist who puts a whole lot of love into creating them. They are unique. They breathe."
Mila Fordyce - London, England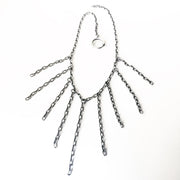 "I want to sleep in it, I love it so much!"
Lisa Balser - Atlanta, GA
This too shall pass
Ancient wisdom infuses us with strength, optimism and a grounding perspective.
This too shall pass
Throns & Swords
None of us has skin thick enough for this world. Layer your metal and be a bit more prepared for whatever the day-night brings.
thorn & swords
MarLa studio creates the pieces you wear everyday to rock this one wild and precious life.

Each piece is designed to elevate your essential looks, sense of self, and well being.

Move through the world with the strength of a lion and the swagger of Jagger.

Welcome to MarLa studio.