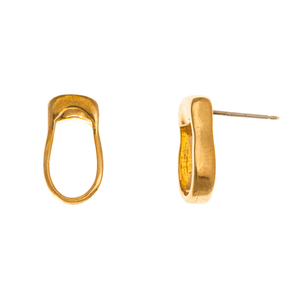 6/16" x 5/16" bronze earrings, stainless steel post, sterling silver backing. 
The golden bronze is quite accurately.... gold.  A beautifully rich golden tone through and through.
A substantial design statement in a minimal footprint. Never pulls. This is your everything earring. It transports you from the beach to that amazing little bar with the speakeasy vibe.