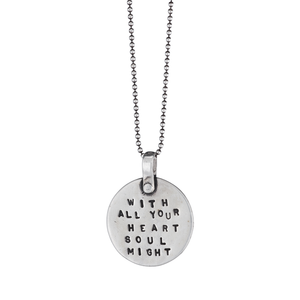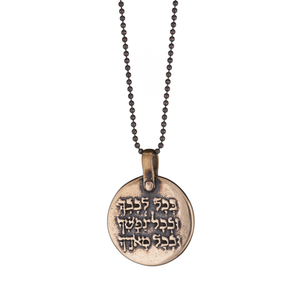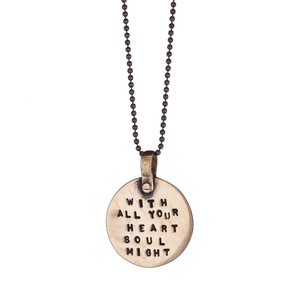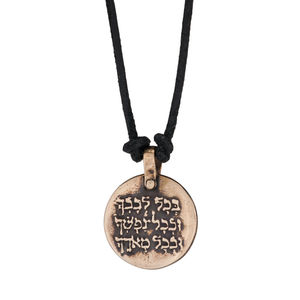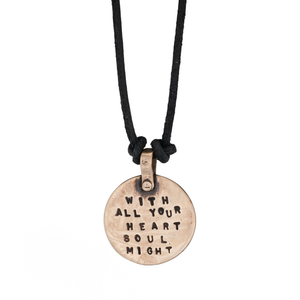 1" sterling silver, or bronze disc.  
Raised Hebrew - side one. Stamped English translation - side two.

Reads like a mantra - With all your heart. With all your soul. With all your might - and reminds us to live this way, every day, and make it count. Etched from a vintage prayer book, an excerpt from the daily prayer - the V'ahavtah. The prayer begins "And you shall love...." I'm good with that.