Sun Medallion - heavy link choker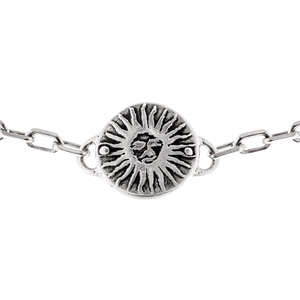 1" sterling silver disc medallion on 1/4" wide rectangle link chain - 16 1/2" total length. Adjustable - clasp fastens to any link on chain.

Shine. Radiate. There is nothing more positive than the Sun. A statement piece - enhances and elevates every look. Luxuriously substantial in every way. Your inner light just got a bit brighter.