River Stone Necklace - Silver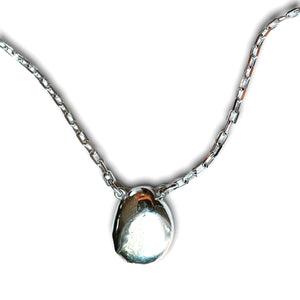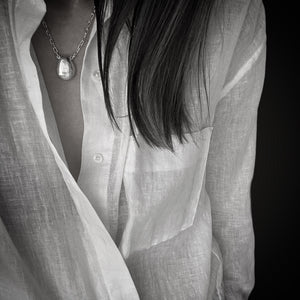 1" x 3/4" sterling silver teardrop-shaped pendant on a sterling silver rectangle link chain. 
This exquisitely smooth silver stone pendant is both ancient and modern at once. Formed by the rivers of time this piece radiates calm and confidence. 
Timeless style meets effortless cool - goes with your every look and every mood.