9 Lives, 9 Links Chain - bronze & sterling silver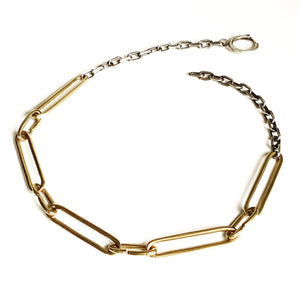 15.5" - 18.5" adjustable necklace. Bronze handcrafted links with sterling silver chain. 
Every link connects and tells a story; some already lived and some yet to be experienced. 
An essential, effortlessly cool statement necklace to elevate your blazers, suits, dresses, tees, airplane clothes, trips to the grocery store, Sunday sweats... did I miss anything?