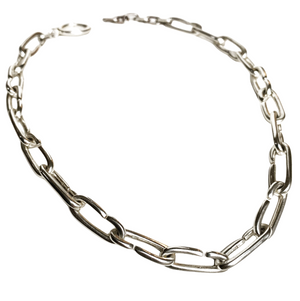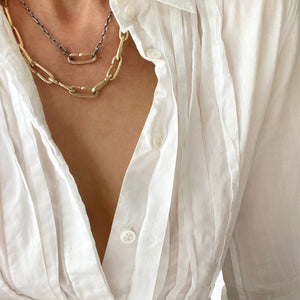 16" - 19" long (adjustable) x 3/8" wide, sterling silver, handcrafted link chain... 
The only chain you will ever need. The mother of all chains. The statement choker that makes it all work. When you walk out the door in your simple white tee, go-to jeans, and comfy shoes this chain that levels you up to "Baller" status - period. 
Swagger and mood elevation included with purchase.