Crescent Moon - Love & Gratitude - Bronze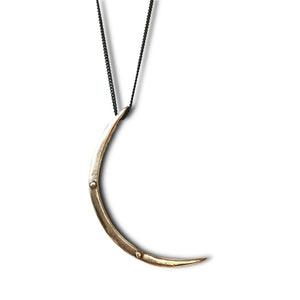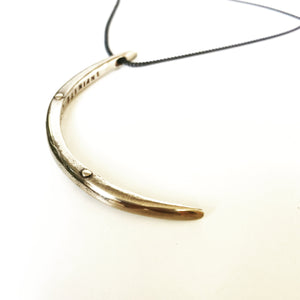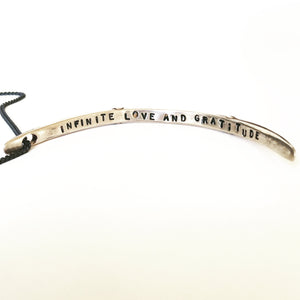 Bronze Crescent - 2 3/4" from top to bottom, 4" total curve, 1/8" across & deep.  Sterling silver chain.
A large glistening crescent moon with two accent rivets representing love & gratitude.
Inside the crescent are the words - Infinite Love and Gratitude.
A meaningful statement piece with an edge.