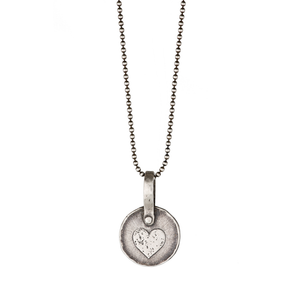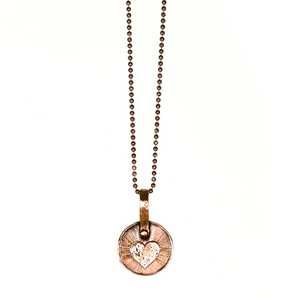 3/4" sterling silver - or - copper/silver * disc.
Not an ordinary heart...
Open to love, always expanding with strength for the challenges & the warmth to let them in... a keepsake heart.
Fine hand engraved lines surround the heart, subtlety glimmering in the light. 
*Copper/silver is an ancient Japanese alloy - Shibuichi. Stronger than silver by itself, it was used to decorate sword casings.
*Engravable on back - place words for engraving in order notes at checkout.