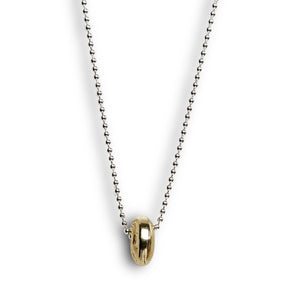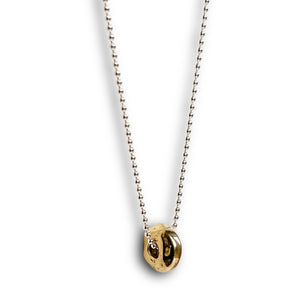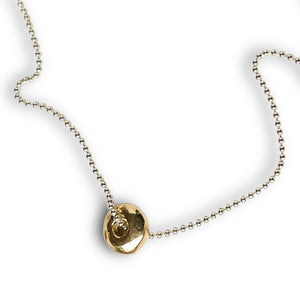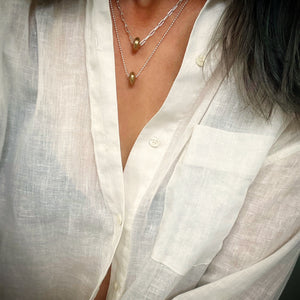 1.2 cm (7/16 in) bronze bead on a sterling silver chain. 
Since 2700-2300 BC. in Mesopotamia, the Abacus has been used to calculate... Imagine the sound of beads sliding and clapping as cardamon and silk trade in ancient, distant bazaars.
A shiny bead with satisfying weight and an elegantly organic shape. Minimal and compelling to touch. 
 A simple symbolic little reminder to count those blessings :)