Garden of Faith - Bronze Butterfly - cord or chain choker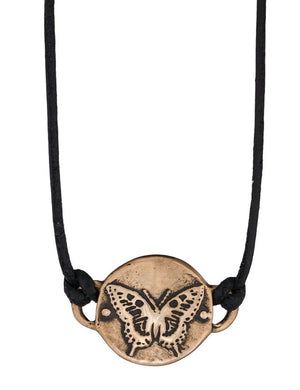 1" bronze Butterfly Medallion, on black leather cord or oxidized sterling silver chain.
The ultimate symbol of transformation - of soaring change, infinite promise, uplifting hope and freedom - the butterfly. Not your typical delicate butterfly - it's a statement, a spiritual companion, powerful.