Curved Bar Necklace - silver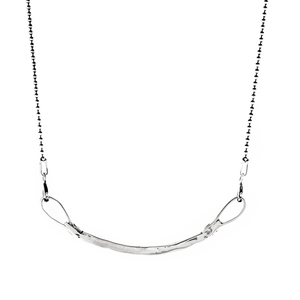 3" curved sterling silver bar,  sterling silver ball chain,  21"  total length.
Has a solid presence, satisfying weight and subtle texture. Chain fastens to loops at either end of bar, clasps are both functional and design detail. An understated statement piece.
Plays well with the Curved Bar bracelet (see additional image).