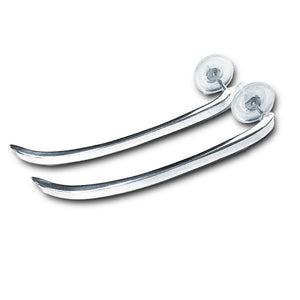 2" long, sterling silver with sterling silver & silicone backings.
The easiest, most elegant, badass minimalist statement earring there is, period. 
Stays perfectly in place on the lobe - never pulls.  A classic shape to frame the face with subtle fierceness. Elevates your fav tee, sharpest suit, silky-slinky-shiny somethings and everything in between.