Eye Medallion - heavy link choker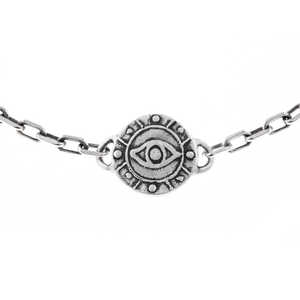 1" sterling silver disc medallion on 1/4" wide rectangle link chain - 16 1/2" total length. Adjustable - clasp fastens to any link on chain.
The Eye - an emblem of protection and awareness. The Eye Medallion has your back... and front. A statement piece that elevates and enhances all looks. Luxuriously substantial in every way.