Gather Paradise cuff - silver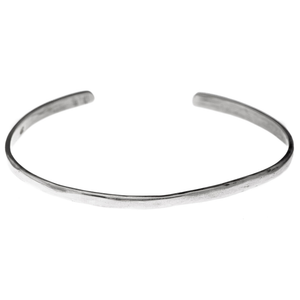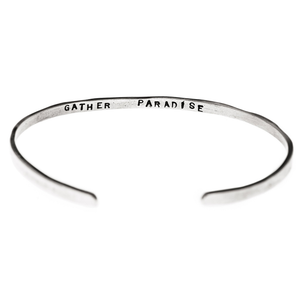 1/8"  x  6 3/4" adjustable sterling silver cuff.
This minimal, elegant bracelet helps you grasp for all that's good.
"Gather paradise" stamped on the inside - see additional image.
The two last words of Emily Dickinson's luscious poem  - I Dwell in Possibility:
"The spreading wide my narrow Hands
To gather Paradise –"