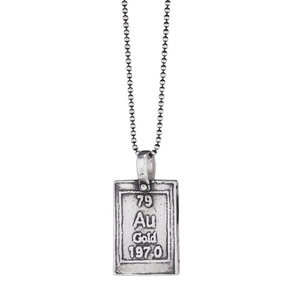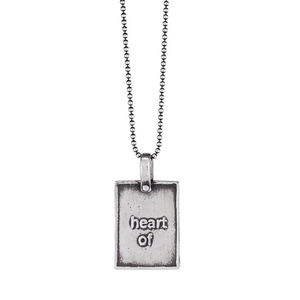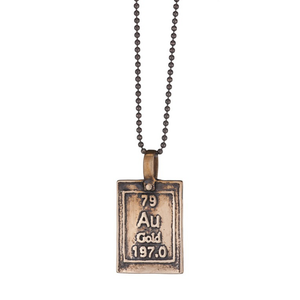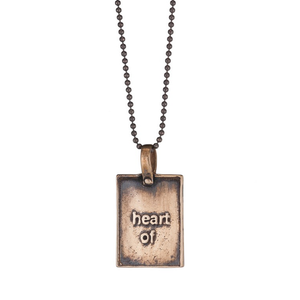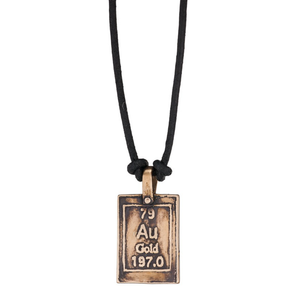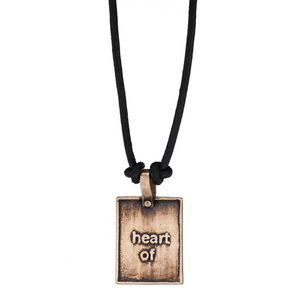 6/8" x 1"  sterling silver or bronze
Side one - "Au" Gold, the symbol from the Periodic Table of Elements. Side two-  "Heart of". 
Goodness, love and depth = heart of gold. 
The Elements are etched from the classic "Periodic Table of the Elements" chart. The surfaces are individually oxidized and hand finished to enhance the texture. It looks a bit like an antique silver print photo. They're kind of magical.