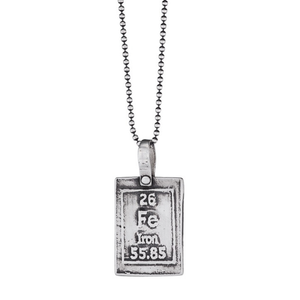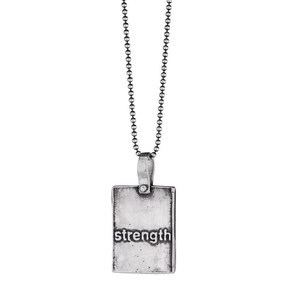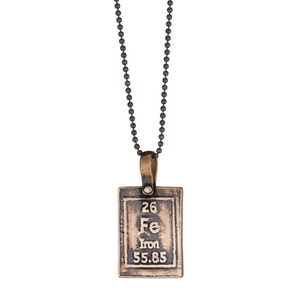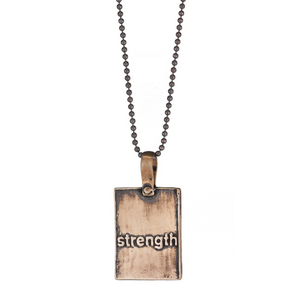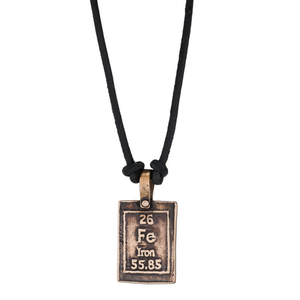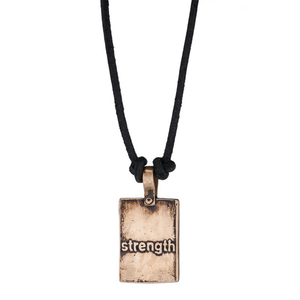 6/8" x 1"  sterling silver or bronze
Side one - "Fe" Iron, the symbol from the Periodic Table of the Elements. Side two - Strength.  
Iron is one of the strongest metals. 
You are Iron, it runs through your blood. You are, quite naturally, strong.
The Elements are etched from the classic "Periodic Table of the Elements" chart. The surfaces are individually oxidized and hand finished to enhance the texture. It looks a bit like an antique silver print photo. They're kind of magical.