Light before Darkness - Darkness before Light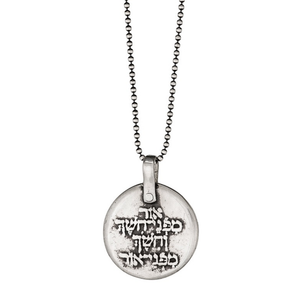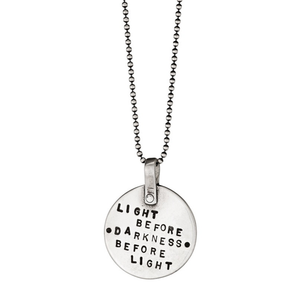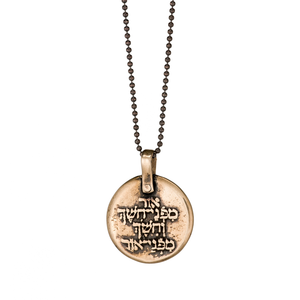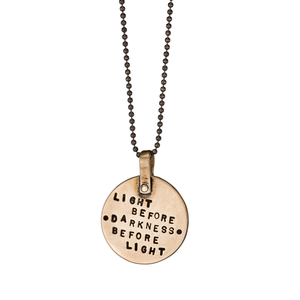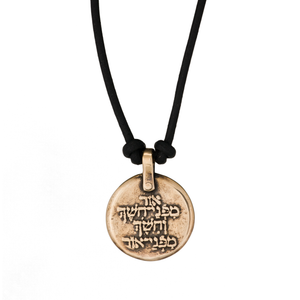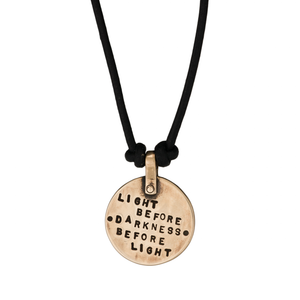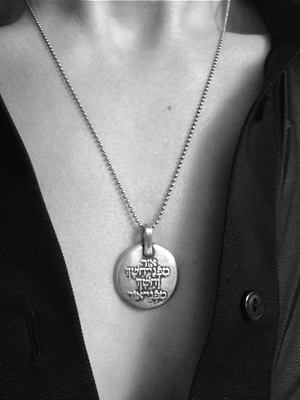 1" sterling silver or bronze disc. Raised Hebrew - side one. Stamped English translation - side two.

Light before darkness - darkness before light -  the cyclical nature of life. There will be some darkness, but there will always be more light.
Etched from a vintage prayer book, an excerpt referring to the creation of day and night. Note -light comes first, I like that.   
Hand oxidized and finished to enhance the texture of the ancient text.