Lion Medallion Leather Strap - Choker / Wrap Bracelet - Bronze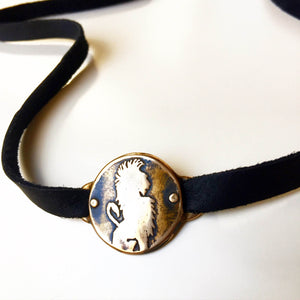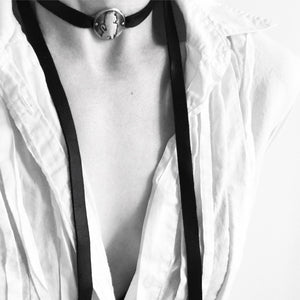 Bronze - 1" round, Lion Medallion on 51" soft black leather strap.
This piece is sexy, bold, rock n roll & classic... all at once.  
Tie at the back of neck, let the straps hang in front. Wrap around your wrist & tie for a cuff like strap-y look - the leather is luxuriously soft and will hold a knot easily. Straps can be cut to suit your style of wear.