Personal Best Horseshoe - Silver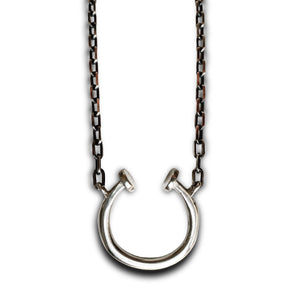 1" round sterling silver horseshoe on a sterling silver chain. 
A traditional horseshoe shape with the added element of two distinct round ends coming together.
For all those who work hard to make their own luck -  pulling it together somehow, someway, every single day.