petite shema - listen - sterling silver or bronze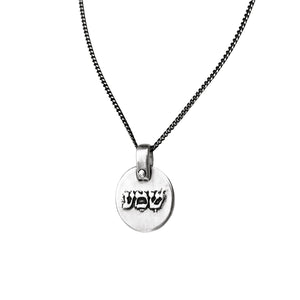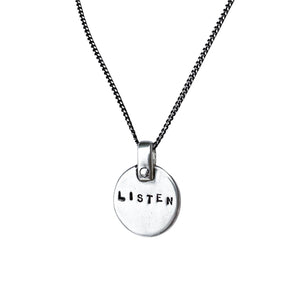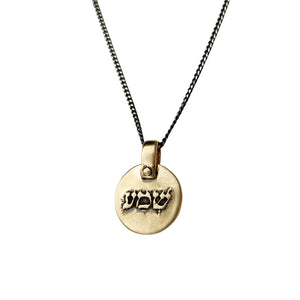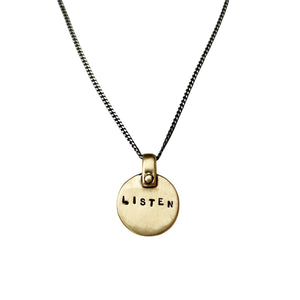 3/4" sterling silver or bronze disc on a sterling silver chain. 
Shema in Hebrew on one side - "Listen" in English on the other side. 
Shema the first word of the oldest, most recited prayer in Judaism. "Oh hear" is the asking - be alert, be attentive, listen. No matter the spirituality and/or tribe, we can all use the command to alertness and mindfulness.
Listen to your truth. Listen to white noise. Listen to the voices of wisdom. Listen and know when to tune out. Listen as an act of love, generosity, and empathy. Listen to your gut. Shema.