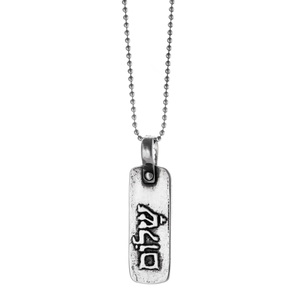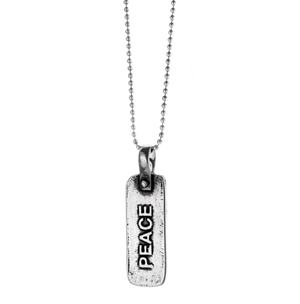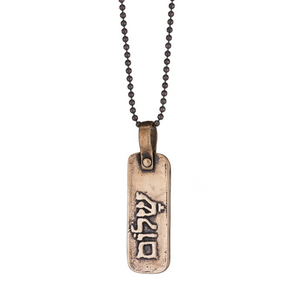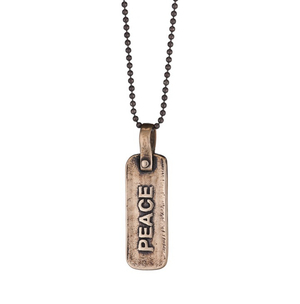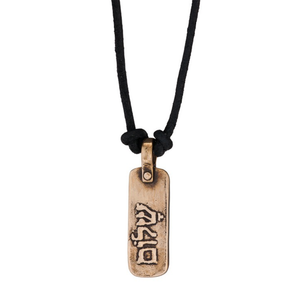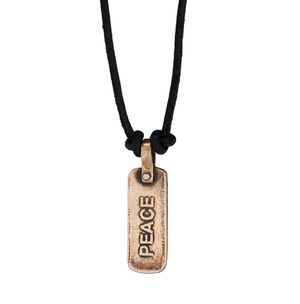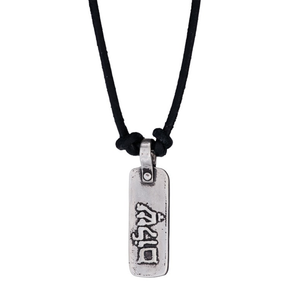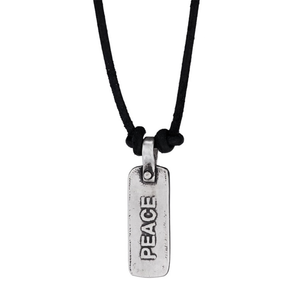 3/8" x 1 1/4" - sterling silver or bronze rectangle. "Shalom" Hebrew - side one, "Peace" - side two.

Peace is always close to your heart. Peace is timeless, ageless and genderless. The double sided pendant is designed to be both rugged and refined, ancient and modern - Peace goes with everything.
Hand oxidized and finished to enhance the texture of the raised lettering.