Skipping Stone - 24K gold plated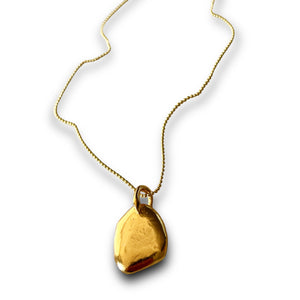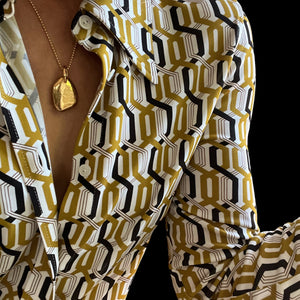 1.5" x .5" 24K thick gold plated pendant with a clear coat for luster and durability, on a 14K gold thick coated bead chain. 
Shaped by time to become the sleekest, most agile form of itself, the Skipping Stone not only feels luxurious to the touch but has a radiant luminous presence.
So be the Skipping stone - weather rough waters to vibe high and fly!