toggle cord bracelet - silver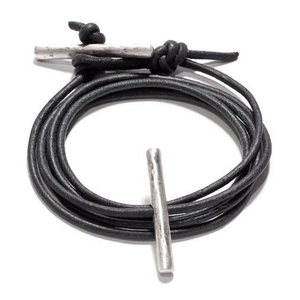 Two 1 1/4" sterling silver toggles on a 40" leather cord. Unisex.
You wrap, then you toggle - completely adjustable to all size wrists. Can also be worn as a necklace. 
This piece is ageless, genderless, and universally chic - it's simply, essentially, undeniably... cool.