Touch Stone Cord Necklace - Bronze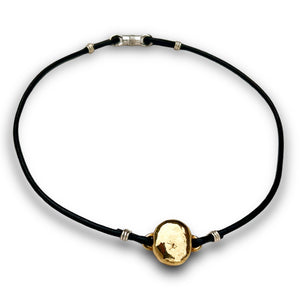 Bronze 3/4" oblong silver "stone" on leather cord with sterling silver details. 
Reflective like the full moon, a smooth domed "stone" on leather cord. Soothing to the touch and radiant.  It's a perfect combo of sophistication with a rugged rock-n-roll vibe.  
Paired with your favorite tee or sleek silk shirt, it's elegant with an edge.