Walking Each Other Home - Silver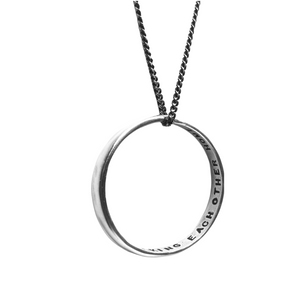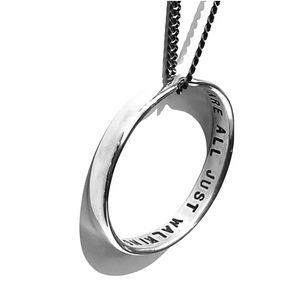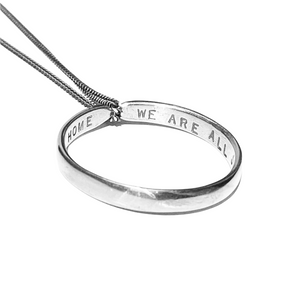 1.25" sterling silver circle on a sterling silver chain. Stamped on the interior: 
"We are all just walking each other home" 
- Ram Das
We move through life finding versions of "home" in ourselves, in others, in what we do, and where we live. The souls we meet along the way are all walking us there. Cherish them and savor the journey. 
"I was born a long way from where I belong and I am on my way home."  - Bob Dylan