Wheels Shield - sterling silver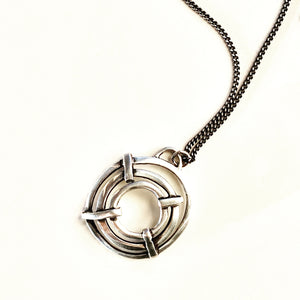 1.5" long x 1.25" wide,  sterling silver on a sterling silver chain. 
A personal talisman and modernist statement piece. 
Keeping the wheels on, together, and rolling forward is indeed a superpower in need of an emblem. For your valiant efforts and impeccable style, this is your shield.